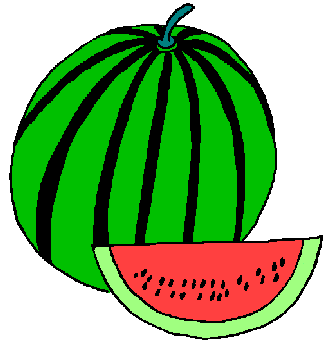 El poder que la música tiene sobre mi es simplemente increíble. Llevo unos días "larry", como se dice en mi pueblo, sin ganas de nada, como triste. Y no se si debe a la falta de sueño, a la sensación de que tengo que hacer YA algo para cambiar mi vida, o me perderé lo mejor, a las movidas que hemos tenido en el musicagora o aquí, o simplemente al habitual mal humor estival.
Pero luego sale el sol, que a pesar de todo es mi astro regente (recordáis nací en verano), escucho una buena canción, y a riesgo de que me crucifiquéis hoy es una de los Bee Gees, cualquiera, pero sobre todo Inmortality, This is were I came in , Spicks an Specks, For Whom The Bells Tolls,....y simplemente me hace sentir en paz, y puedo ser feliz durante esos tres minutos que dura.....Menos mal existe la música, el sol y la sandia ;-)
don't want your pork chops
I don't want your turnip greens
I think that I'll pass up the cornbread
'Cause a piece of watermelon is what I need.
And it's so strong 'cause it's been so long
Since I've tasted that dear forbidden fruit.
And my heart sighs as I realize
That that watermelon time is a-gettin' due
And I'm a watermelon man
I can see you, bright eyes
I can see your smile
I can tell by your supper song
That you can drive a sane man wild
With your straw hair flowin' free there
And those big green eyes a-starin' back at me.
But it's just fine when you put your hand in mine
And we lay in the shade of the big magnolia tree
And I'm a watermelon man
Why don't you come to my cabin
Bring your watermelon patch
We'll dance in the meadows
What more could I ask
What more could I ask
Let's go find the covers
Back porch summer's dream
I can't think of many others
That can eat their watermelon the way that they please
And it's a new day,
Watermelons waste away,
And the sun is startin' to rise up over the hill
But it's all right
I haven't lost my appetite
And you know that I'm eatin' those wasted watermelons still
Yes, I am
And I'm a watermelon man
Yes, I'm a watermelon man.